uid :50540079
<-.Equilibrium.->
reason: using alot of philippino language plus using a very bad word in arabic , insulting a host because there is no slot for him
room 1 Arabia rooms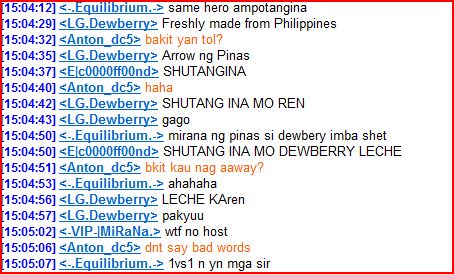 we need our arabia room to be clean of Philippines bad language , and see him talking with his friends alot, in games
when we play and there are all in the same team we cant focus from the messages typed.
we need u to warn them , please put an admin or moderator like in Egypt room to warn them directly.
thank you..
ban this is unfair we are loosing arabia rooms like this.